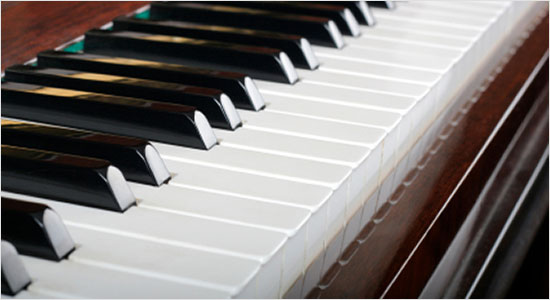 Choir


When: The choir sings most Sunday mornings of the year, typically early August through early July, (with the exception of a few services throughout the season). We rehearse in the choir loft on Wednesday evenings from 6:00 p.m. until 7:00 p.m. with additional rehearsals during cantata seasons.

What: Reading music, while helpful, is not required. Styles of music we have sung include Southern Gospel, Worship Music, CCM, Hymns, Bluegrass, and traditional choral music.

Why: Although we have things to accomplish, the choir has fun, shares joys & concerns, and is a close-knit group who truly cares for one another and their church family. Choir is a great way to serve the Lord and minister to the congregation, while also working as a team and singing praises to the Lord.

For more information, contact Terry Snyder, Music Director.



Handbell Choir


We say it all the time — if you can count to 4, you can play handbells!

What you need to know

Practice: Wednesdays 5:15-6:00 p.m., typically Labor Day through Memorial Day, Room 2A, downstairs.

Performance: Occasional Sunday mornings (both services) – approx. 6 times during the season (including Advent / Christmas and Palm Sunday / Easter).

Facilitators: Mike & Erin Mattern

The handbell choir is an easy way to make music to the glory of God! You don't have to read music – we can highlight your music and teach you what you need to know. Practices are low-key and we take plenty of time to pray and enjoy each other's company. We would love to see you there! For more info, please contact bell choir directors, Mike & Erin Mattern, or music director, Terry Snyder.



Additional programs



There are other opportunities for sharing one's musical gifts including:

Praise Band - A group of instrumentalists and vocalists of various ages who lead worship with praise and other styles of music.

Various Special Music - Vocalists and / or instrumentalists (from soloists to ensembles) of various ages who provide special music during both the morning or evening worship services. Participation in other groups is not required.

For more information, contact Terry Snyder, Music Director.

PSA 150:3-5 (NIV) Praise him with the sounding of the trumpet, praise him with the harp and lyre,
4 praise him with tambourine and dancing, praise him with the strings and flute,
5 praise him with the clash of cymbals, praise him with resounding cymbals.
6 Let everything that has breath praise the Lord. Praise the Lord.