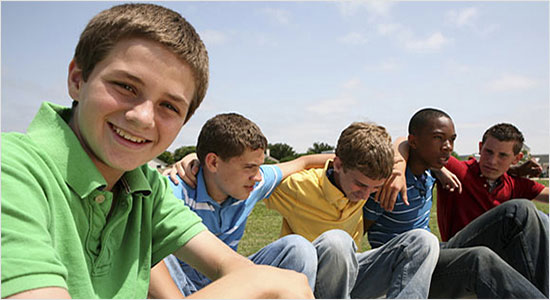 Think Tank is a group of 4th through 6th graders who get together on Sunday evenings and think about answers to questions about Christianity and Faith.

Sometimes we have food and games but we always have FUN! Some of our road trips have included concerts by Carman, Mark Schultz, Bill Ballenger, Mercy Me and Michael W Smith.

We've had a Dad and kid fishing competition at the home of our counselors; have gone go-karting; and watched movies... all in order to strengthen our Christian fellowship and love for the Lord.

We help with service projects within our church. We are acolytes; we stuff disaster relief bags, box food for the Christmas Circus; and help with the Easter Jubilee.



This group started in 2002 and is under the leadership of Diana Fear... well, she's usually more of a referee... we can get a bit carried away sometimes. Her husband, Bob, is called in to help when we're just having too much fun!

We normally meet at 4:30 pm in the Rainbow Room, on the 2nd floor. Come join us and be prepared to have a really good time and to learn more about Jesus.

For more information, contact us here.